You are here
Clos Canereccia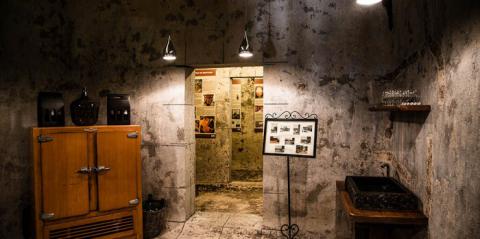 "Son and grandson of winegrowers, Christian has managed the estate since 2010. He decided to restructure the domaine in order to take control of the all the steps of the winemaking process. The grapes are transferred into the vat using gravity. In the underground cellar, the red wine is aged in oak barrels. Winelovers are welcome to taste the wines of the estate in an original and unexpected place : in a ciment tank with ideal temperature and perfect atmosphere. The ""Rosé des Pierre"" arrived at the same time of the birth of Pierre-Antoine, Christian's son, in 2010. Pierre6Antoine became the 4th feneration of winemarkers in the Esteve family. As Christian says : 3From one Pierre to another, there are four generations for three varieties : niellucciu, grenache and syrah. Two births, my son and my wine, on one terroir made a very happy vintage"". As they say in France, a one happy occasion never comes alone, that's why in 2011 four new wines were added to the range : Clos Canereccia Rosé, Red des Pierre, and Mezziornu in red and rosé.
"
Vines:
Vermentino
Syrah
Niellucciu
Grenache
Sciaccarellu

Lieu-dit Rotani
20270&nbsp&nbsp Aleria - Haute Corse&nbsp&nbsp
Volume of wine produced (hl):
Vertourmer 2.0
Vertourmer 2.0
The second edition del progetto di cooperazione territoriale transfrontaliera Ver.Tour.Mer, finanziato dal P.O. Italia -Francia Marittimo 2007-2013 della Comunita Europea, si caratterizza per la forte componente di innovazione tecnologica, volta ad allargare lórizzonte del marketing territoriale attraverso lútilizzo di tecnologie informatiche innovative che valorizzino la produzione delle eccellenze dei territori, non solo vitivinicole ma anche eno-gastronomiche.
> GO TO PROJECT SITE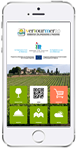 Scarica l'App
interattiva
e scopri Territori
Vini e Produttori