You are here
Cantina del Vermentino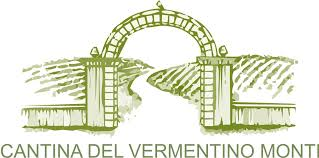 Vermentino Monti is one of the most important Wine cooperative of Sardinia, with about 200 members and an agricultural park of almost 500 hectares. Its factory is very important in the region, with vineyards that cover the territories of Monti, Telti, Olbia and Loiri Porto San Paolo, all in the hinterland of the beautiful Costa Smeralda. As it's usual in the wide area of Gallura, Vermentino plays a leading role, here declined in different versions and always characterized by the best ratio between quality and price in the whole island. Fresh wines, balanced, always pleasant. However not only white but also red wines of high quality are typical of this region, dragged by the most important variety in the area, the Cannonau. Founded in 1956 thanks to the efforts of a small group of producers, Cantina del Vermentino Monti has always managed its growth and innovation remaining connected to values and local traditions, what is still true today.
Vines:
Vermentino
Cabernet
Sangiovese
Cabernet Franc
Fiano
Moscato
Cannonau
Minustellu

via san Paolo 2
07020&nbsp&nbsp Monti&nbsp&nbsp (OT)&nbsp&nbsp
Opening:
from Monday to Friday 9 am - 1.00 pm and 2.30 - 6:00 pm, Saturday only in the morning
Volume of wine produced (hl):
Vertourmer 2.0
Vertourmer 2.0
The second edition del progetto di cooperazione territoriale transfrontaliera Ver.Tour.Mer, finanziato dal P.O. Italia -Francia Marittimo 2007-2013 della Comunita Europea, si caratterizza per la forte componente di innovazione tecnologica, volta ad allargare lórizzonte del marketing territoriale attraverso lútilizzo di tecnologie informatiche innovative che valorizzino la produzione delle eccellenze dei territori, non solo vitivinicole ma anche eno-gastronomiche.
> GO TO PROJECT SITE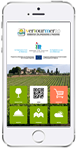 Scarica l'App
interattiva
e scopri Territori
Vini e Produttori