You are here
Giovanni Chiappini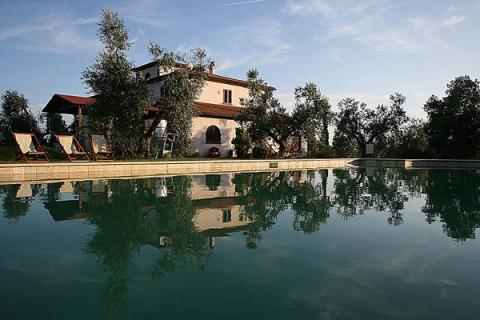 Giovanni Chiappini was born in 1954 into a peasant, immigrant family from the Marches region of Italy. His father Nilo and his mother Rosa bought 6 hectares of land from the Della Gherardesca family in the locality of Le Ferrugini, in Bolgheri. In 1978 Giovanni bought the first 2,5 hectares of land along the Bolgherese county road (Podere le Grottine), in 1983 he bought more terrain from the Podere Guado de' Gemoli, then in 1984 he bought 3 hectares of the Podere i Fondi, in 1986 5 hectares in Podere Felciaino and finally in 2001 he bought another 5,5 hectares of land again from the Podere Felciaino. Today the Chiappini company has 20,5 hectares of land, 5 of which are vineyards, 7 olive groves and 8,5 arable farm land. The company has always been characterized by the cultivation of olive groves and vegetables, then in 1995 the first vine was planted. At the beginning the wine was produced only for family use, the first bottling took places in the year 2000.
Vines:
Vermentino
Petit Verdot
Sangiovese
Cabernet sauvignon
Cabernet Franc
Merlot
Viognier

Le Grottine: obtained with Vermentino grapes. 
It is a simple but in the same time complex wine.
SCHEDA ETICHETTA

Loc. Le Preselle - Podere Felciaino 189/B
57020&nbsp&nbsp Bolgheri Castagneto Carducci&nbsp&nbsp (LI)&nbsp&nbsp
Volume of wine produced (hl):
Wine bottles/year:
60.000 Tot 8.000 Vermentino
Vertourmer 2.0
Vertourmer 2.0
The second edition del progetto di cooperazione territoriale transfrontaliera Ver.Tour.Mer, finanziato dal P.O. Italia -Francia Marittimo 2007-2013 della Comunita Europea, si caratterizza per la forte componente di innovazione tecnologica, volta ad allargare lórizzonte del marketing territoriale attraverso lútilizzo di tecnologie informatiche innovative che valorizzino la produzione delle eccellenze dei territori, non solo vitivinicole ma anche eno-gastronomiche.
> GO TO PROJECT SITE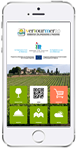 Scarica l'App
interattiva
e scopri Territori
Vini e Produttori