You are here
Cantina Gallura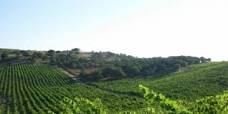 The winery "Gallura", founded in 1956 (while the company started in 1961), is based in Tempio, the geographic capital of Gallura. The company, as per its own internal choice, collects only grapes grown in this area and currently has 132 members who cultivate 350 ha of vineyards located about 250-500 m over sea level, in sandy soils of granitic origin, which allow to get vines not much strong but able to produce grapes high quality, specially Vermentino but also Moscato and Nebbiolo. The top wines of the winery are: Vermentino di Gallura, only Sardinian wine DOCG since 1996 (among which we find wines like Piras, Gemellae, Mavriana, and in the "Superiore" category the most renowned Canayli and Genesis). In the "Late Harvest" type we find the Canayli Vendemmia Tardiva, the "Moscato di Tempio" a Sardinian Moscato aromatic sparkling wine, the Cannonau Doc "Templum", Nebbioli "KARANA" and "DOLMEN", the rosato "CAMPOS" from native grapes and the "ZIVULA" wine made of overripe grapes.

via Val di Cossu 9
07029&nbsp&nbsp Tempio Pausania&nbsp&nbsp (OT)&nbsp&nbsp
Opening:
Monday - Friday 8-12 am and 2-6 pm, Saturday 9 am - 1 pm
Volume of wine produced (hl):
Vertourmer 2.0
Vertourmer 2.0
The second edition del progetto di cooperazione territoriale transfrontaliera Ver.Tour.Mer, finanziato dal P.O. Italia -Francia Marittimo 2007-2013 della Comunita Europea, si caratterizza per la forte componente di innovazione tecnologica, volta ad allargare lórizzonte del marketing territoriale attraverso lútilizzo di tecnologie informatiche innovative che valorizzino la produzione delle eccellenze dei territori, non solo vitivinicole ma anche eno-gastronomiche.
> GO TO PROJECT SITE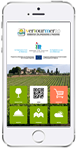 Scarica l'App
interattiva
e scopri Territori
Vini e Produttori