You are here
Azienda Agricola Pascale Francesca
Azienda Agricola Pascale Francesca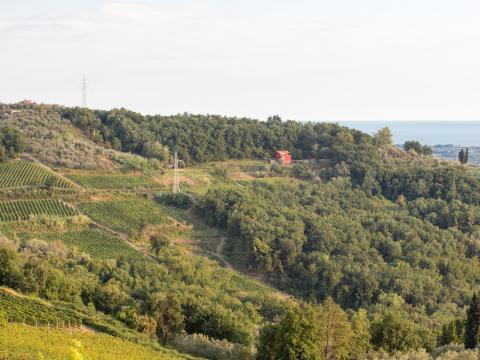 The Winery is located on the first hill of Fosdinovo, also renowned as "Borgo del Buon Vivere", and the vineyard exposure is oriented to north-east and north-west, looking towards the inland valleys of Lunigiana. The soil is clay and rocky, surrounded by gorse, arbutus, heather and oak. The viticulture techniques are based on grassing with clover, beans, barley, with several cuts of 10 cm made in order to increase the number of blooms and to promote the natural biology. This process is made always remaining attentive to all the different stages of the vine growth, that are attended and encouraged with natural treatments and the right exposure and ventilation. Beside new technologies the old best practices are not missing, like the harvest of grapes that is still done manually. The white wine production is made starting with a short maceration of grapes, followed by a gentle pressing and finally the fermentation, with a long stay on leavening for 6 months.
Vines:
Canaiolo
Merlot
Vermentino
Vermentino Nero

Typical Ligurian Vermentino, pure and pristine expression of its origin on Fosdinovo Hills.
SCHEDA ETICHETTA

Via Pilastri 10
54035&nbsp&nbsp Fosdinovo&nbsp&nbsp (MS)&nbsp&nbsp
Vertourmer 2.0
Vertourmer 2.0
The second edition del progetto di cooperazione territoriale transfrontaliera Ver.Tour.Mer, finanziato dal P.O. Italia -Francia Marittimo 2007-2013 della Comunita Europea, si caratterizza per la forte componente di innovazione tecnologica, volta ad allargare lórizzonte del marketing territoriale attraverso lútilizzo di tecnologie informatiche innovative che valorizzino la produzione delle eccellenze dei territori, non solo vitivinicole ma anche eno-gastronomiche.
> GO TO PROJECT SITE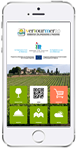 Scarica l'App
interattiva
e scopri Territori
Vini e Produttori