You are here
Azienda Agricola Marcoli & Peri - Agriturismo La Cascina dei Peri
Azienda Agricola Marcoli & Peri - Agriturismo La Cascina dei Peri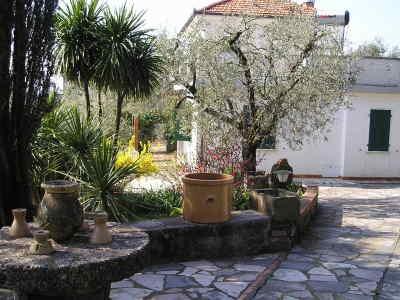 The Farm is situated on the hills of Castelnuovo Magra in the locality of Montefrancio, locatd to the south. The company's activities concern viticulture, olive growing and holiday farms. The soil is left without grass so the Mulching technique is adopted.

The vineyard is on a clay terrain, with a 20% gradient. The grounds are exposed to the south. 
SCHEDA ETICHETTA

Via Montefrancio, 71
19033&nbsp&nbsp Castelnuovo Magra&nbsp&nbsp (SP)&nbsp&nbsp
Volume of wine produced (hl):
Wine bottles/year:
7.000 Tot 7.000 Vermentino
Vertourmer 2.0
Vertourmer 2.0
The second edition del progetto di cooperazione territoriale transfrontaliera Ver.Tour.Mer, finanziato dal P.O. Italia -Francia Marittimo 2007-2013 della Comunita Europea, si caratterizza per la forte componente di innovazione tecnologica, volta ad allargare lórizzonte del marketing territoriale attraverso lútilizzo di tecnologie informatiche innovative che valorizzino la produzione delle eccellenze dei territori, non solo vitivinicole ma anche eno-gastronomiche.
> GO TO PROJECT SITE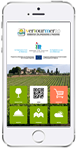 Scarica l'App
interattiva
e scopri Territori
Vini e Produttori