You are here
Azienda Vinicola Cherchi Giovanni Maria srl
Azienda Vinicola Cherchi Giovanni Maria srl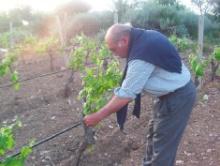 Cherchi Wine Estate was born in 1970 with two hectars of vineyard received in heritance and, in the first 80's, it begins the bottling of the Vermentino from Usini It currently consists of 30 hectars of vineyards, situated on hills, at around 200 metres altitude and displaced in the countries sorrounding Usini. The cultivated vineyards are for the 55% Vermentino, while the remaining 45% are divided between Cagnulari and Cannonau. Ten wines are produced: for whites, for reds and two distillates. The wine cellar became larger some years ago with the rising of the new construction placed near Usini (Sa Pala 'e Sa Chessa locality) and plunged on the green of the vineyards.
Vines:
Vermentino
Cannonau
Cagnulari

Località Sa Pala e Sa Chessa
07049&nbsp&nbsp Usini&nbsp&nbsp (SS)&nbsp&nbsp
Volume of wine produced (hl):
Vertourmer 2.0
Vertourmer 2.0
The second edition del progetto di cooperazione territoriale transfrontaliera Ver.Tour.Mer, finanziato dal P.O. Italia -Francia Marittimo 2007-2013 della Comunita Europea, si caratterizza per la forte componente di innovazione tecnologica, volta ad allargare lórizzonte del marketing territoriale attraverso lútilizzo di tecnologie informatiche innovative che valorizzino la produzione delle eccellenze dei territori, non solo vitivinicole ma anche eno-gastronomiche.
> GO TO PROJECT SITE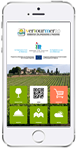 Scarica l'App
interattiva
e scopri Territori
Vini e Produttori